Church family,
I cannot express my delight at the windchimes you sent me as a memorial gift for my brother Calvin. He was an amazing singer throughout his time with us, and I can just hear him sing Amazing Grace, everytime I look at the windchimes. To hear the music in the wind is a sweet comfort as we near his funeral time.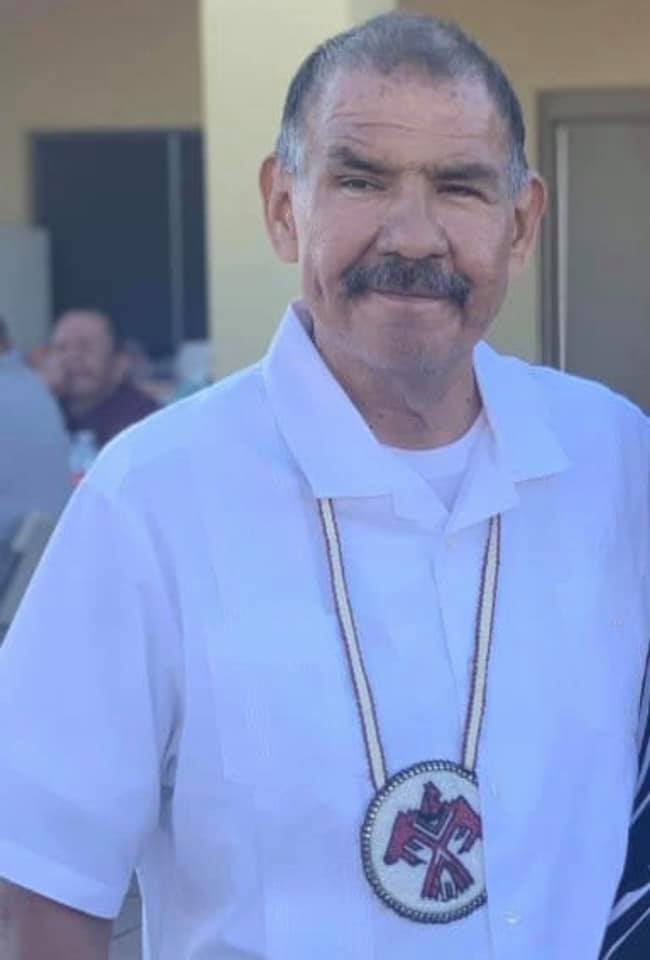 In this picture, he is wearing a beaded necklace of his tribal seal. It is a thunderbird. He was a tribal member of the Menominee tribe of Wisconsin.
Calvin will be buried on Saturday in Arizona, near the Pima Indian Reservation, where he lived with his wife. That service will likely be for family and close friends. On Saturday, August 29 will be the memorial service on zoom. I will be sharing more information as I know it.
Thank you again for helping me honor this man.